Back To School Contest—2020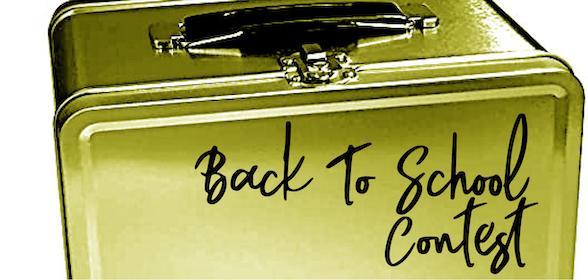 "It's easier to floss with barbed wire than admit you like someone in middle school." ―Laurie Halse Anderson, Speak
If I am ever told that I have one day to live, I will head straight to the hallowed halls of Winter Park High School, where a day has been known to last a thousand years." ―John Green, Paper Towns
Almost all of us can wander the hallways of our mind and find many memories from our days in school. There you'll see… Bright moments of glory, dark hours of despair. Beloved friends, reviled enemies. Skin-tingling excitement, crushing boredom. These memories helped make you what you are.
We invite you to share a memory about school in 20 words or fewer. Anything from a toddler class to a college experience. Whoever writes the memory we like best will win a Gotham class of their choosing.
Some examples from the Gotham staff:
Gluing seeds to a drawing of an apple in Grade 1, I thought, "Only tiny fingers can pick these up." —Jancie Creaney
Fifth grade. Girl of my dreams: I gave her a ring to go steady. Two days later, she returned it. —Alex Steele
Friendship in middle school would've required a space in ourselves soft enough to be injured—so it was forbidden. —Justin Street
Being crowned beer pong champion didn't come with a fiefdom, but I found a queen. —Josh Sippie
Deadline: November 30, 2020, 11:59 pm Eastern Time
The Details:
Submit a story about a school memory.
Entry must consist of no more than 20 words. Longer entries will be disregarded.
Entries must be submitted online by 11:59 pm Eastern Time, November 30, 2020.
Only online entries will be accepted.
Entry is free. Limit one entry per person.
Entry must be original and unpublished.
Entries will be judged on originality, quality, spelling, and grammar.
Gotham will post the winning entry at GothamWriters.com
The winner will be notified by December 16, 2020.